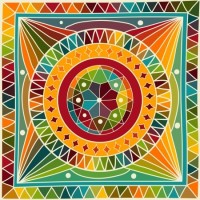 Puentes New Orleans was established in 2007 as a 501 (c) (3) nonprofit Latino community development organization in the Greater New Orleans area.
Puentes was created to address the needs of Latinos in the aftermath of Hurricane Katrina and since then has been working to promote social change through active civic engagement and policy and advocacy in the areas of education, criminal justice, open governance, economic asset building and leadership development. In addition, Puentes strives to make our community more immigrant-friendly by strengthening the values of diversity and inclusion in Louisiana.
Our Mission
Puentes New Orleans mission is to build assets and create access for and with Latinos of the Greater New Orleans area through civic engagement, leadership development, economic asset building, policy and advocacy.
The role of Puentes within the Latino community is to support the inclusion of Latinos in public, political and socio-economic life. Puentes is implementing programs to provide better education for young Latinos; encouraging participation of Latino families in decision making processes that impact us; and advocating across ethnic lines for equitable distribution of resources, opportunity, and justice. Puentes' strategy of community development concentrates on building the inter-ethnic power of the Latino community through its civic engagement and advocacy work.
Latino-oriented approach
The 2010 Census reflected that the Latino population grew four times faster than the total US population between 2000 and 2010 and Latinos are now over 50 million in the US.  By 2012, US Latinos are expected to surpass 52 million and are projected to possibly rank as the 2nd-largest Latino population in the world, ranking only behind Mexico.  In addition, the US Census also reported that in Louisiana alone the Latino population grew 78.7% in the last decade.
The Latino presence in New Orleans since Hurricane Katrina has grown significantly.  However, Latinos are not well represented in the city's political life, they are faced with social and economic inequalities and scarce job opportunities, they experience discrimination based on their legal status, communication and language skills, which puts them at increased risk for crime and employer abuse and consequently limits their opportunities to succeed in society.
Puentes New Orleans recognizes the importance of directing its program of work and resources to encourage, promote and advance full community integration of Latino families in New Orleans thus increasing its efforts to include and embrace Latinos to make sure that they participate and are counted in every democratic process.
Culture of Volunteerism
Puentes promotes a culture of volunteerism within its program of work and as part of a collective effort to improve the lives of Latinos living in New Orleans.  Volunteering allows individuals to feel connected to their community and contribute as agents of social change to assist in the overall improvement of the quality of life for everyone. The act of offering skills, time and enthusiasm as a volunteer service positively impacts the lives of others and the community as a whole.
Volunteers at Puentes have worked in community development practices and their input is essential in formulating initiatives that allow growth within our organization as well as to future development of projects in areas targeting Latinos.  Each volunteer brings to Puentes a unique perspective and inspiration which ultimately creates a driving force within the organization.  They play a key role as advocates of their communities and allow us to shape our programs and initiatives taking into account the community's needs. Volunteers share Puentes' vision to create an integrated New Orleans region in which the Latino community is a vital, vibrant and active participant in the city's planning and the civil society structure.